The Thomaston Historical Society will host a tour of six local gardens on Saturday, July 8 from 1-4 PM (rain date Sunday, July 9).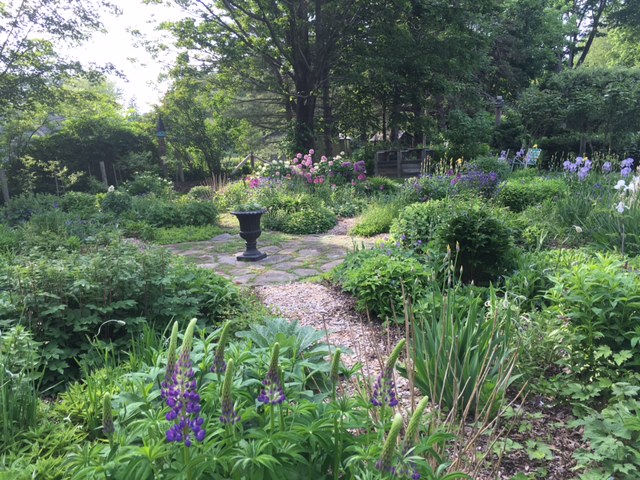 Maps and a listing of garden locations will be provided when tickets are purchased at 31 Dunn Street in Thomaston, the first stop on the tour. Guests may visit the remaining five locations in their order of choice. Event Poster
A High Tea will be available for all ticketed guests, also at 31 Dunn Street, during the event, courtesy of Nancy Hill and the Thomaston Historical Society. Also available will be baskets and flower bouquets as raffle items. In addition, copies of the book White Houses, Tall Ships and Elms: Thomaston, Maine 1870-1900 will be on sale. This book was researched and compiled by Nancy's mother, Sally Hill, and published by the Thomaston Historical Society in 1976.
Tickets are $18 for Thomaston Historical Society members, $20 for non-members, and $5 for children 5-12 and include tea, lemonade and light refreshments. For additional information, please call Mimi Zwick at 354-7029 or email info@ThomastonHistoricalSociety.com.
---
---

Copyright © 2017 Thomaston Historical Society




Web site designed by Catnip Graphics. Please send comments to info@ThomastonHistoricalSociety.com Last update: July 5, 2017